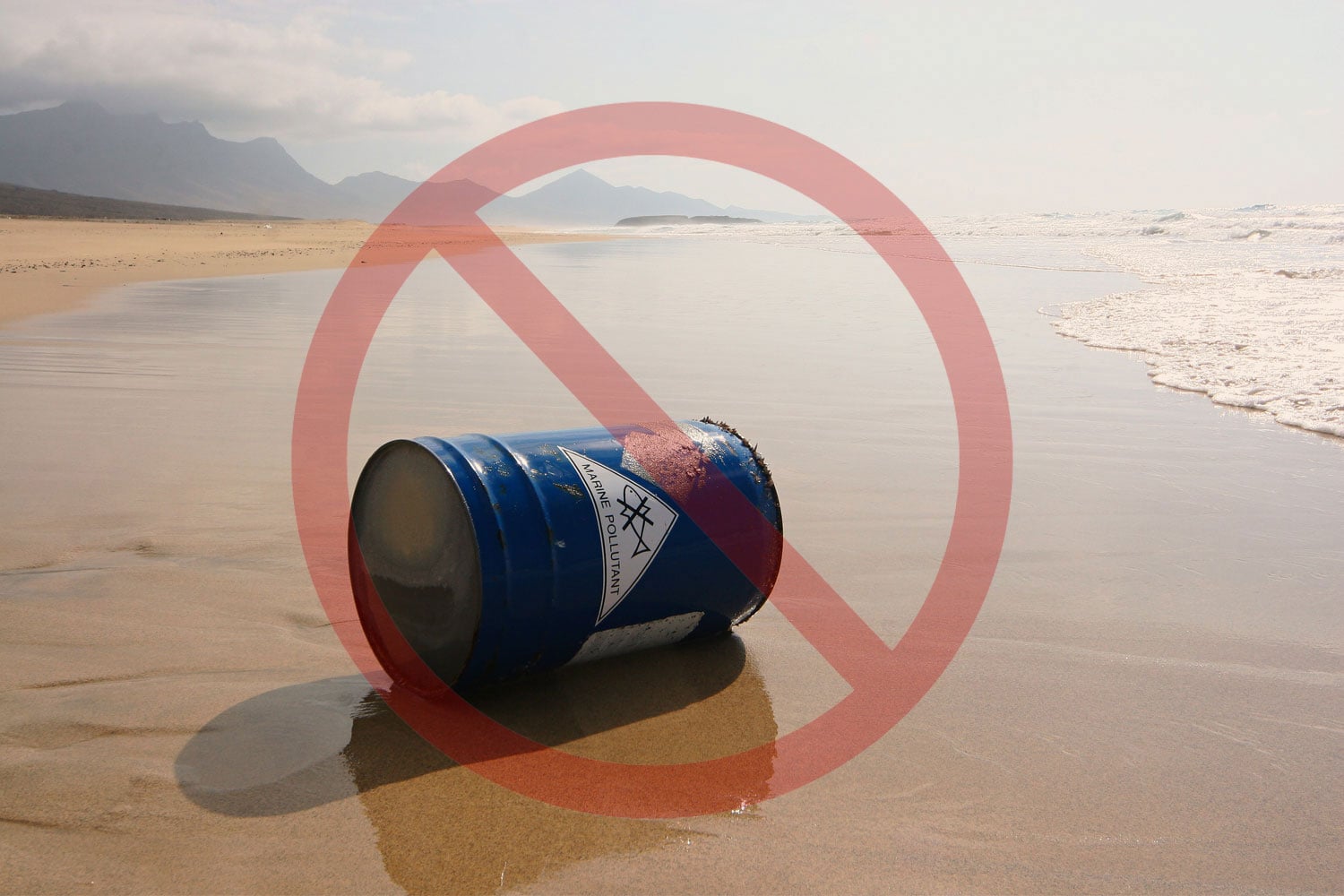 How to
What Can You Do?
If you want to help keep our waters clean, there are many things you can do to help. You can prevent water pollution of nearby rivers and lakes as well as groundwater and drinking water by following some simple guidelines in your everyday life.
Conserve water by turning off the tap when running water is not necessary. This helps prevent water shortages and reduces the amount of contaminated water that needs treatment.
Be careful about what you throw down your sink or toilet. Don't throw paints, oils or other forms of litter down the drain. Use environmentally household products, such as washing powder, household cleaning agents and toiletries.
Take great care not to overuse pesticides and fertilisers. This will prevent runoffs of the material into nearby water sources.
By having more plants in your garden you are preventing fertiliser, pesticides and contaminated water from running off into nearby water sources.
Don't throw litter into rivers, lakes or oceans. Help clean up any litter you see on beaches or in rivers and lakes, make sure it is safe to collect the litter and put it in a nearby dustbin.
Laws and conventions
There are many laws that protect the world's oceans, rivers and lakes from unnecessary water pollution. Each continent and country may differ in which laws they enforce but they aim to have the same overall positive influence.
In Europe, there have been a number laws enforced to protect the surrounding ocean from marine dumping.
In 1989, the dumping of industrial waste was terminated in all countries in North-Western Europe, apart from the UK. Dumping was terminated in the UK in 1993.
In 1990, the dumping of sewage sludge was terminated in all countries in North-Western Europe, apart from the UK. Dumping was terminated in the UK in 1998.
Guidelines have been developed and are currently being reviewed regarding the dumping of polluted materials.
Dumping of nuclear waste in European waters has been terminated since 1986.
There are a number of directives given in the European Union Environmental Legislation:
The proposed water framework directive aims to achieve a number of objectives regarding health and environmental issues:
– Enforce sufficient drinking water provisions.
– Enforce sufficient provisions if water for other economic requirements.
– Protection of the environment from water pollution.
– Provide alleviation of the adverse impacts of floods and droughts.
– The directive aims to achieve a good status for ground waters and surface waters in Europe by the year 2010.
The urban waste water directive aims to protect surface inland waters and coastal waters from pollution by regulating the collection and treatment of urban waste water.
The nitrate from agricultural sources directive aims to protect waters against pollution caused by nitrates, especially nitrates from agricultural sources such as fertilisers. This will enable marine and freshwaters to be protected from eutrophication.
The drinking water directive aims to establish strict standards regarding the quality of drinking water. The directive provides parameters and analysis methods, these standards must be met to ensure safe drinking water.
The surface water for drinking water abstraction directive and measurement and sampling of surface waters directive and information exchange decision are integrated to form a framework that deals with wate protection of all waters, not just those used by humans.
The fish water directive and shell water directive aims to protect waters from pollution that are primarily used for fishing.
The groundwater directive aims to protect groundwater from dangerous pollutants by controlling the direct and indirect discharges of certain substances into the groundwater.
The bathing water directive aims to keep good standards in the quality of bathing water in freshwater and coastal water areas.
Agencies & Orginisations to contact
There are a number of agencies and organisations that work to prevent water pollution and provide relevant information.
– Advisory Committee on Protection of the Sea (ACOPS) – www.acops.org
– Clean Ocean Action – www.cleanoceanaction.org
– Friends of the Earth – www.foe.co.uk
– Greenpeace – www.greenpeace.org/oceans
– International Water Association – www.iwahq.org.uk
– Marine Conservation Society – www.mcsuk.org
– WorldListMania – www.worldlistmania.com
– Save Our Seas – www.saveourseas.org
– Wetlands International – www.wetlands.org
– WWF – www.panda.org